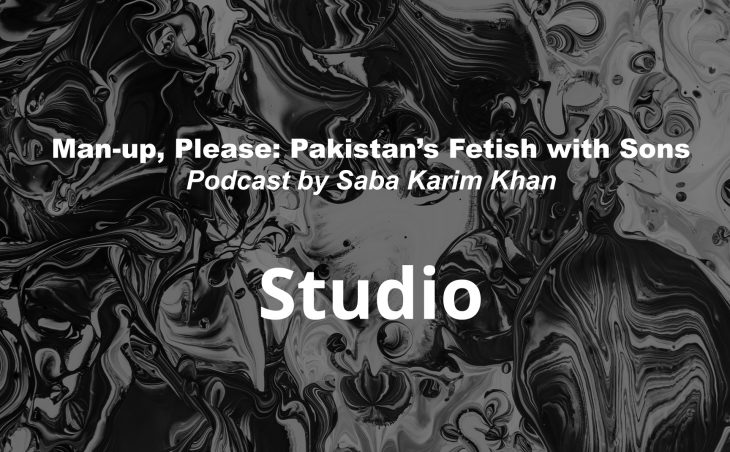 Man-up, Please: Pakistan's Fetish with Sons | Podcast 
In a country where "boys don't cry" is applauded, where banking, medicine, and engineering are viewed as the only credible professions for "men", Meesha Shafi (singer, actor, model), Asim Abbasi (filmmaker, Cake and Churails) and Awais Khan (author, In the Company of Strangers and No Honour – forthcoming), artists often in the public eye, are game-changers; using their art and expression to push back against dangerously normalised models of masculinity in South Asia.
Tune in to listen to their personal experiences around toxic masculinity in this deeply patriarchal context, of the gender stereotypes surrounding artistic and creative professions in South Asia and what they think needs to happen for toxic masculinity to be called out more often.
Saba Karim Khan is an author, award-winning filmmaker and educator, whose writing has appeared in The Guardian, The Independent, Wasafiri, Huff Post, DAWN, and Express Tribune. She studied Social Anthropology at the University of Oxford and works at NYU Abu Dhabi. Her debut novel – Skyfall – was recently published by Bloomsbury. Her doc-film, Concrete Dreams: Some Roads Lead Home has won awards at the global film festival circuit in Paris, Berlin, Toronto, USA, and India, and is now on Amazon Prime Video. Before joining the Academy, she worked as Country Marketing and Public Affairs Head at Citigroup. Born in Karachi, she now lives in Abu Dhabi with her husband and two daughters.